Ep. 30 – Speaking in Codenames
A short podcast with insights into the making of the strip, and recommendations about various geeky stuff.
The intro and outro are taken from "Vivacity" Kevin MacLeod (incompetech.com)
Licensed under Creative Commons: By Attribution 3.0 (http://creativecommons.org/licenses/by/3.0/)

Subscribe with iTunes
Subscribe to the RSS feed (Feedburner)
00:33 Last Week's Strip
Force the Issue.
4:50 Reviewing Codenames
The Library Pot
Yep, it's number one on Boardgamegeek, among the party games.
NPC Cast's Casties.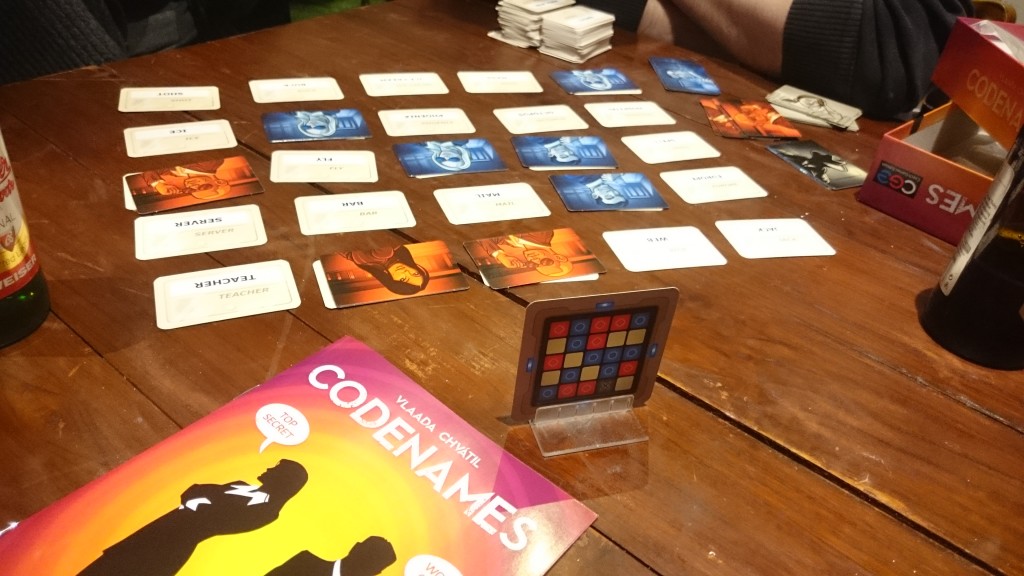 18:40 Noisy Person Cards
We've played Noisy Person Cards (NPC) from Paracosm Press. (We apologize for the wonky sound). Here's a shorter, written review.