Ep 43 – Passion of the Geek, Cintiq Stories, and the Fall of a Paladin
Two Players and Up is a short podcast in which Eran and Aviv provide some insights into the making of the strip, recommend various geeky stuff, and look up at the skies, in search of meaning.
The intro and outro are taken from "Vivacity" Kevin MacLeod (incompetech.com)
Licensed under Creative Commons: By Attribution 3.0 (http://creativecommons.org/licenses/by/3.0/)

Subscribe with iTunes
Subscribe to the RSS feed (Feedburner)
How Our Patreon's Doing
We want to thank you guys, but we're not sure if you want to be named! Especially you, STEWART. So, to thank or not to thank?
One Shot Podcast
Arbitrary goals are the best. If we get to 500$, we'll start a monthly 90-minute live stream of Aviv drawing, with both of us on the feed to talk with you guys and answer questions
4:35 Eran feels like he can connect, but not to Reddit
I mean, I don't get it. Here's me on Reddit.
6:45 Last Week's Strips
A story arc about moms and daughters, and about passion and inclusion. So literary of us!
Queuerious
Wubba Lubba Dub Dub
7:20 Why do we feel as if geeks sometimes have a problem of inclusion?
11:00 Enough Story Arcs for Now
11:40 Aviv Bought a Cintiq
Cintiq 22, specifically
Aviv is a scared cat. Hey, I write these summaries down, I get to choose where to put the emphasis.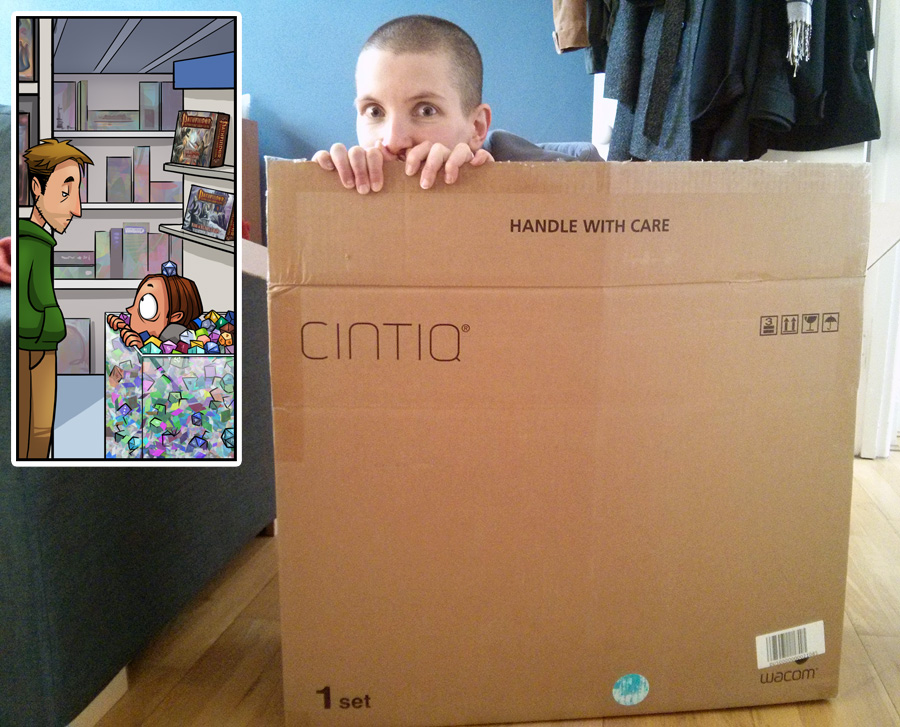 16:48 Eran's Tale of Fall and Redemption
Wrath of the Righteous, a Pathfinder adventure path. The Player Guide.
Watch it here, in Hebrew. (and here's a probably-full list of Hebrew actual play recordings, we keep on our Israeli RPG podcast's website)
Zamlofia is somewhat based on this picture by Matias Tapia, from the 4e book Divine Power.
Register to our newsletter, get our stuff to your email one per week, win fabulous prizes