We enjoy standing, as a general activity. However, I find myself on the side of Edna (Rotem's mother), on this matter – one should be picky about one's lines!
Read this story arc from the beginning: Comic Can't
---
Why should you pay us money?
You don't have to pay for anything – everything on the website is free for your entertainment consumption. If you do find it entertaining, though, and find yourself coming back for more, we encourage you to consider paying for it – it will allow us to keep doing the things we do.
We believe that good work deserves remuneration, even if there's no specific price tag on it. Patreon allows us to give our audience the ability to decide how much, if at all, they're willing to pay for our work. If you think it's good, we'd love to have you become a Patron of us. If you think the entertainment we provide isn't good enough – we'd love to hear how you think it can be better! Email us at comics@uptofourplayers.com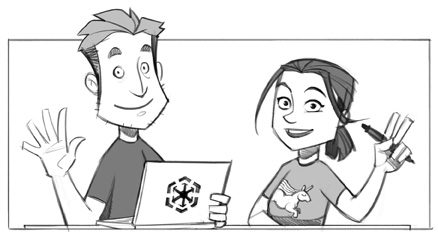 Hear us explaining this decision – and saying some other things – in today's new podcast episode.