Ep 52 – Our 100th Strip, Pokevision and Stranger Things
Two Players and Up is a short podcast in which Eran and Aviv provide some insights into the making of the strip, recommend various geeky stuff, and today's our 100th strip yay!
The intro and outro are taken from "Vivacity" Kevin MacLeod (incompetech.com)
Licensed under Creative Commons: By Attribution 3.0 (http://creativecommons.org/licenses/by/3.0/)

Subscribe with iTunes
Subscribe to the RSS feed (Feedburner)
Yesterday we did a live stream, it was fun
Watch it here. We can't seem to be able to recover the chat. What's with that, Youtube.
And here's the final pic!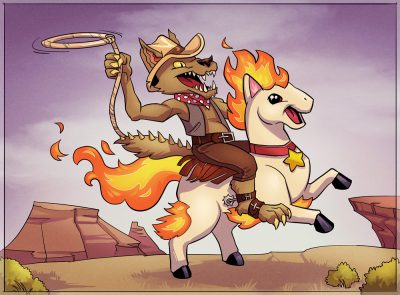 4:45 Patron Song
Singing praise for your names, with your names. Thanks patrons!
5:50 Our 100th Strip
Here it is, and here's a little extra for Hebrew speakers.
7:40 Last Week's Strips
Give it a Go – Quoth the monster, "Pika, pika"
The Beeradox of Choice – This strip packs a bittersweet punch, with toffee notes and a hint of sass.
Idan from Gamepad introduced us to Pokevision.
11:45 Starbound is Out
Chucklefish's Starbound is a video game about exploring and building in a sci-fi 2D platformer-like universe.
13:40 Aviv Recommends Stranger Things
Watch Stranger Things on netflix.
The Idiot Ball.
16:30 BoJack Horseman Season 3
Eran really likes it, Aviv hates it. BoJack Horseman is a divisive series.