Birthday Wishes and Future Visions (Ep 67)
Two Players and Up is a short podcast in which Eran and Aviv provide some insights into the making of the strip, recommend various geeky stuff, and try something new.
The intro and outro are taken from "Vivacity" Kevin MacLeod (incompetech.com)
Licensed under Creative Commons: By Attribution 3.0 (http://creativecommons.org/licenses/by/3.0/)

Subscribe with iTunes
Subscribe to the RSS feed (Feedburner)
Tweet at us: @nnesk, @AvivOr, @Upto4Players
1:35 Patron Song
Every podcast episode we sing praise to our patrons, using their names. In this one: Mirit, Vincent, Omer and Daniel.
Playlist of patron songs.
2:30 Seasonal Flu
Seasonal Flu
4:00 Charging Ahead
Charging Ahead
We've talked about Mansions of Madness before. Here's the app on Steam.
FFG Software's twitter account.
7:15 Postcards
Come to Dragonmeet!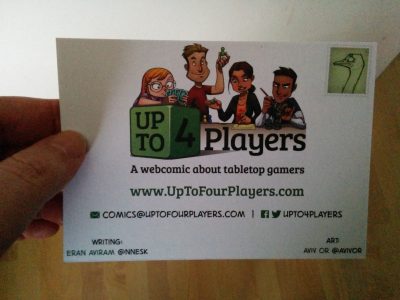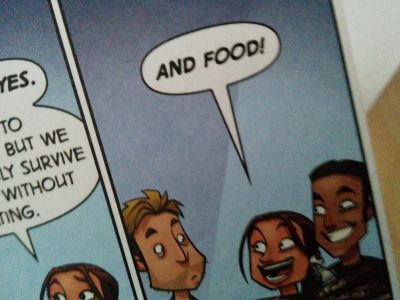 9:10 Aviv is Learning Romanian
Through Duolingo.
11:55 Aviv Played Trivia Crack
Trivia Crack on Google Play and iTunes.
No Such Thing as a Fish podcast.
Sorcery! app on Google Play.
UNSONG online story.
Mary Sue on TV Tropes.
16:00 Eran's Birthday Gifts
My steam wishlist. Just, you know. And the list on DrivethruRPG.
Armello
Hearthstone (refer-a-friend link, Europe server)
19:30 Eran Played Tomb Raider
Yes, this one.
21:55 A New Journey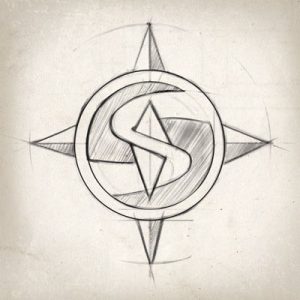 Hey, we're on Instagram!