Change of Heart – Page 17
This is a mood, and that mood is schadenfreude.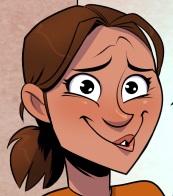 Vote for us on the ENNIE! (again!)
If you enjoy our webcomic, consider giving us a vote under the "Best Online Content" category in this year's ENnies! This is our second nomination. Shall we win??!