Home is Where the Heart is – Page 27
The En–
News!
Home Is Where the Heart Is, and London MCM Comic Con Is Where We Will Be on 25-27 May, with our second Crystal Heart book! Details to follow, meanwhile feast your eyes on this: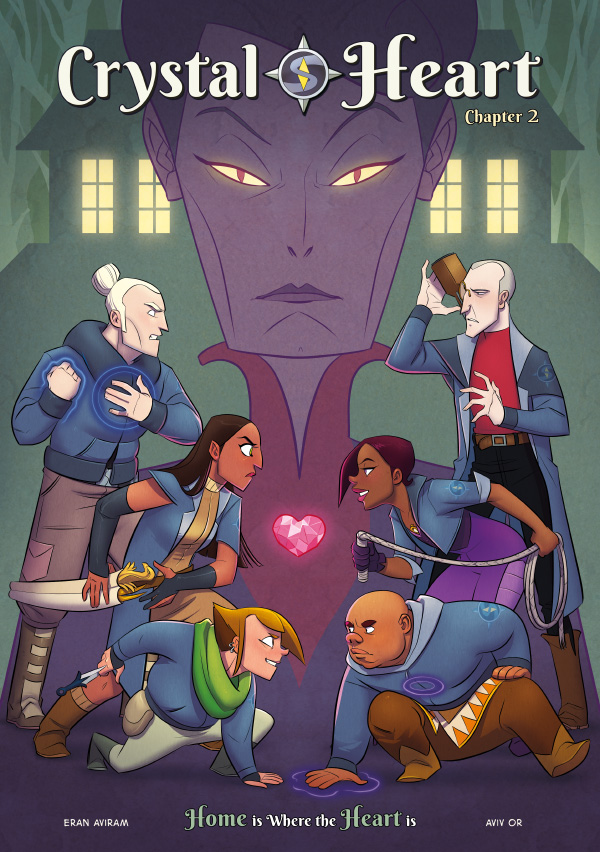 In Crystal Ball news, this Saturday our patrons will receive the Beast of Burden article,
check this for details
.
In other Savage Worlds news, the
Savage Tokusatsu Kickstarter
is going great – at the current rate, we'll get to the stretch goal of Me Writing a One Sheet Adventure in a day or two! Consider investing, if you want to be a transforming team of heroes working together to control a giant mech simultaneously, or desperate humans trying to halt the advance of an unstoppable monster that towers above skyscrapers.