Don't ask me how Nadav managed to portray three people interrupting each other.
News!
On June 27th we're going to participate in The Rolistes' (they're a UK-based RPG podcast) charity event, in Leisure Games, alongside such names as Satine Phoenix and Ruty Rutenberg of Maze Arcana, Grant Howitt, Paul Flannery and the Rusty Quill people. Much honour. COME! MEET!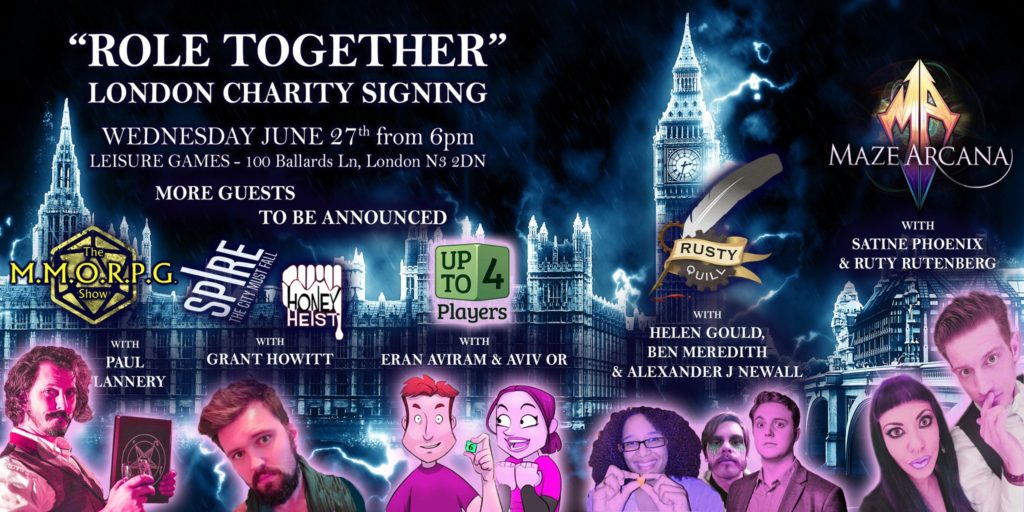 There's something else on the horizon. Watch this space in the coming weeks.